I love Christmas time. Especially when it comes to beauty. The packaging of products is elevated to a whole new level of luxury and I can't help but want them all on my Christmas list.
Hourglass Confession Ultra Slim Lipstick should definitely be on your list.

The reason why I would have it on a Christmas List is the price point, at £28 I feel it is a luxury item. But it takes the perfect gift! I would LOVE to receive this at Christmas. The gold applicator can be used interchangeably with the full collection of Confession Ultra Slim Lipstick Refills (£18).
The sleek gold applicator is so beautiful that it blurs the line between beauty product and fashion accessory. The shade I am wearing above is the ultimate tooth whitening blue-red shade 'My Icon Is'. It is a cool red with a satin finish that stays-put and doesn't feather (although I do use an invisible lip liner with it).
The beauty of the Hourglass Confession Ultra Slim Lipstick is that the packaging is designed to be interchangeable with the entire colour collection. So, once you have received the applicator as a gift, you can buy yourself refills of different colours for £18. This makes investing in multiple colours (or refilling the same colour) that bit more affordable.
Hourglass Confession lipsticks are vegan & cruelty free.
Hourglass
Confession Gift Ideas

My Icon Is £28 – The Ultimate Red
Shade 'My Icon Is' (I am wearing above) is that iconic blue-red that most people look for in the likes of Ruby Woo from MAC. The difference in this one is the finish. My Icon Is is a satin finish delivering creamy, saturated longer colour without being drying on the lips.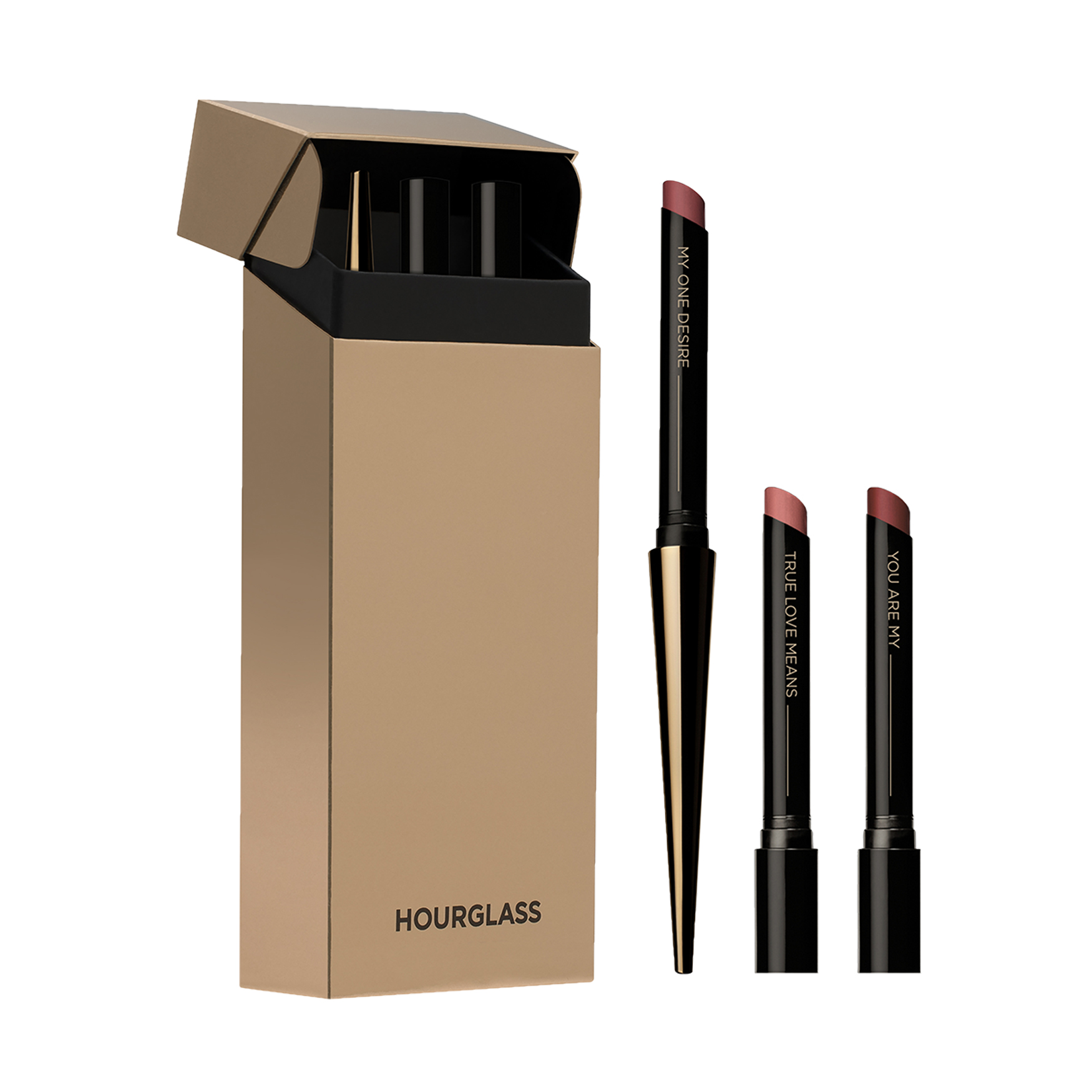 Limited Edition Holiday 2017 Collection £48 
A limited edition lipstick set featuring three new exclusive shades of Confession Ultra Slim Lipstick. Including the sleek gold applicator, this set makes the ultimate luxury Christmas beauty gift. Available exclusively this holiday season in shades:  My One Desire (Dusty mauve) True Love Means (Pink nude) and You Are My (Medium rose brown) – see swatch colours here.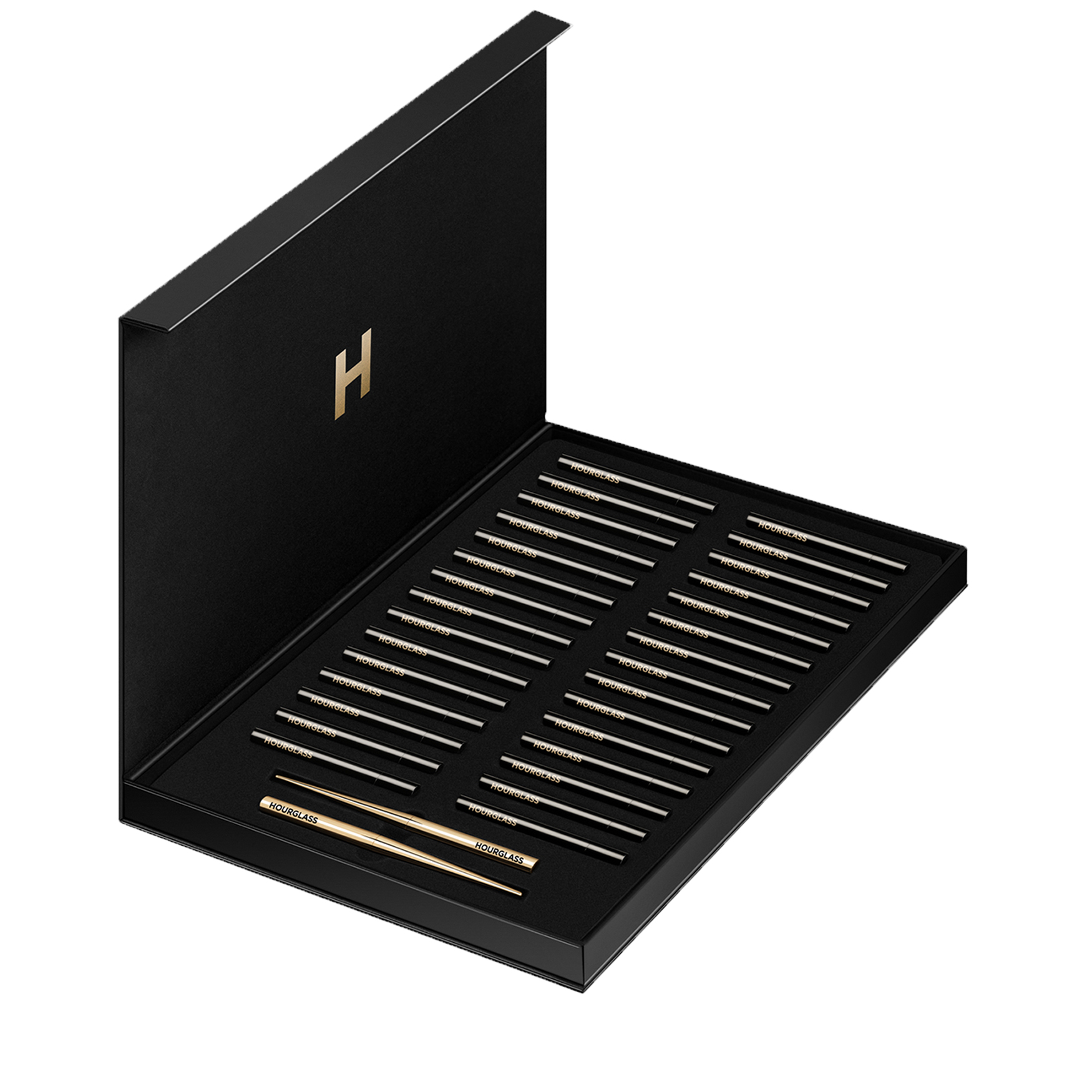 Hourglass Limited Edition Confession Lipstick Full Archive £530
In case Santa is feeling extra generous this Christmas, let me introduce you to the limited edition Confession Lipstick Archive. A wardrobe of 30 Confession Ultra Slim Lipstick Refills paired with two sleek gold applicators to be used interchangeably with all 30 refill shades. This luxe collectors set is available exclusively this holiday season.

PR samples included, affiliate links used. View my full disclaimer
HERE
.
View my Disclaimer HERE

Hayley X